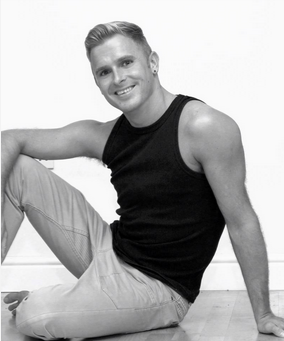 29/03/2021 0 Comments
Thomas Spratt
Thomas Spratt – Dance Teacher Ongar
Thomas trained in Dublin he began his career performing in numerous productions across Ireland, some include (Junior) in the Hot Mikado, (Jack & dance captain) Jack and The Beanstalk, 42nd Street, dance captain/ensemble Singing in the Rain, Aida Opera, (dance captain, cover Doody) in Grease (Cork Opera House) and most recently he was very proud to perform as one of the four male dancers for the hugely successful 'Centenary' 1916-2016 RTE show live from the Bord Gais Energy theatre. He moved to London and was part of the West End production of Fame (Playhouse Theatre, Edinburgh). Thomas has worked in the UK as assistant choreographer on the West End hit shows Dancing in the Streets, Dreamboats and Petticoats. Any Dream Will Do concert BBC (London Palladium) Woman Freemasons 100 Anniversary (Royal Albert Hall) You Don't Bring Me Flowers ( UK tour) 42nd Street Gala (London Palladium) and Carnaby Street (Hackney Empire, UK tour).
Thomas has also worked extensively in Ireland over the past years, performing in Taylor's Irish Dance Show, he choreographed the Irish Premier of Jerry Springer the Opera (Bord Gais Theatre Dublin) He choreographed and performed in Mad about Musicals (National Concert Hall) some other Irish choreography credits include Jack and the Beanstalk; Mother Goose; Beauty and the Beast and Cinderella (Gaiety Theatre) Whilst living in London Thomas choreographed and performed alongside music artist Samantha Mumba. He has also danced back up dancer for dance artists Alex Party, Happy Clappers and Gina G. When living in Sydney Thomas was choreographing for the Australian Dance and Music Company, and also choreographed for the music artist Sam Obernik and Australian DJ Helena of their debut single together Democratic Dance Floor. His touring and international credits include Daniel O'Donnell (Rock and Roll UK & IRE tour) Red Hurley show (USA) Irish dance show Celtic Rhythms (Holland tour) Dance captain Belle Et Fou. (Berlin) Tony Kenny's Irish dance show (USA) associate choreographer and created his own character in A Tribute To Glee. (Dubai) He has choreographed and danced in many fashion-hairdressing shows and corporate events in the UK and Ireland. Thomas' ability in dance and choreography has taken him from stage to film and television. He has appeared in films An Awfully Big Adventure and Disney movie Ella Enchanted where he was assistant to the choreographer, Bruno Toniolli. (Strictly Come Dancing UK) he choreographed the Joseph Boy's performance on the Alan Titchmarch Show ITV. He has appeared as a dancer in TV shows REIGN & RAW and most recently Penny Dreadful.
His television appearances include advertisements for Vodafone, Lee Jeans, Nite Link and Calor Gas and recently UPC Flashmob. Thomas has also been heard on the radio doing voice- overs for McDonalds, Kellogg's, Mr Kipling and Levis. His Qdos choreography credits include: Peter Pan, Birmingham staring Joe Pasquale, Snow White, Llandudno staring Craig Revel Horwood; Peter Pan, Dartford staring Joe Pasquale; Cinderella, Cardiff starring Brian Conley, Snow White, Hastings staring Sid Owen. Aladdin Crawly staring Les Dennis & Noel Sullivan . Peter Pan Crewe staring Adam Woodyatt. Jack and the Beanstalk Crewe staring Lisa Reily and Brendan Shereen,Cinderella Crewe,staring Gareth Gates and this year he is back in Crewe Aladdin staring Thomas runs a performance company 'Thomas Spratt Dance' and recently has choreographed and performed the song High Water on stage with the legendary Bob Dylan when he came to Ireland on his world tour and has also choreographed and performed in Copenhagen as part of Irish entry Can-Linn 'Heartbeat' for Eurovision 2014. He choregraphed for different corporate event companies and does master classes in Commercial dance and Musical Theatre across Ireland and the UK.
Feed